There were quite a few great new items introduced at NAB 2014. And many of them were a surprise!
Cameras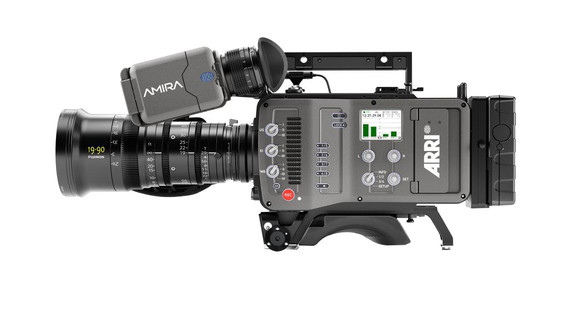 The Arri Amira was debuted at NAB and it had quite a crowd. The small, compact, "Documentary-Style" camera as Arri Calls it, seems be a nice piece of gear. Priced significantly higher than a C300, this one is for people who like the Arri style camera and can afford it. Good camera for rental houses, or if your are considering a long-form documentary. This could become popular for high-end unscripted TV.
http://www.arri.com/camera/amira
Panasonic has a nice new VarriCam that shoots slow-mo and looks promising. Great viewfinder. But I'm not sure if people are ready to jump back to the VarriCam brand as it has lost it's luster over the past few years due to lack of updates.
http://www.panasonic.com/business/provideo/professional-camcorders.asp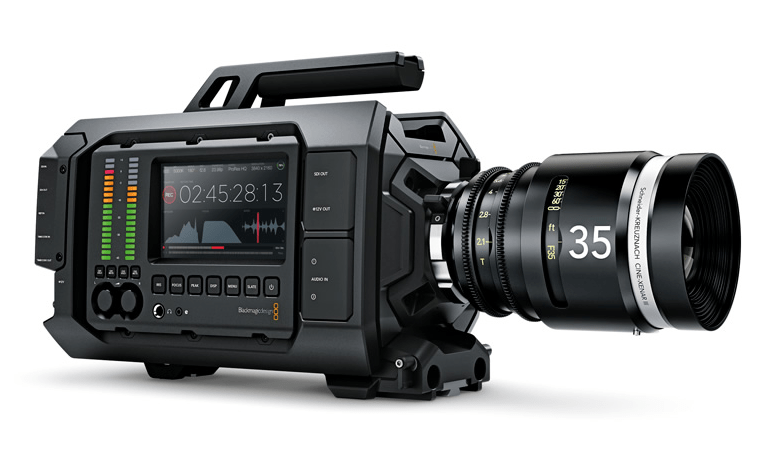 But the big shocker was that of BlackMagic Designs Cinema 4K Camera, the BlackMagic URSA. This camera may be a big winner for BlackMagic who introduced the BlackMagic 4K Cinema camera to much shock a few years ago. This camera has a 4K sensor, shoots in a 12-Bit RAW format, and you can use DaVinci Resolve for color correction (included). You can use a EF, PL or even the ENG-Friendly B4 Mount. You also get a massive 10″ screen built in, plus 2 (that's right, 2) 5″ screens in addition. All this for $6,000.
Now keep in mind, many people were disappointed with the production delays of it's first entry into the market. So we'll have to see. But I imagine many people will jump in and buy the camera based solely on it's specs and price.
http://www.blackmagicdesign.com/products/blackmagicursa
Lenses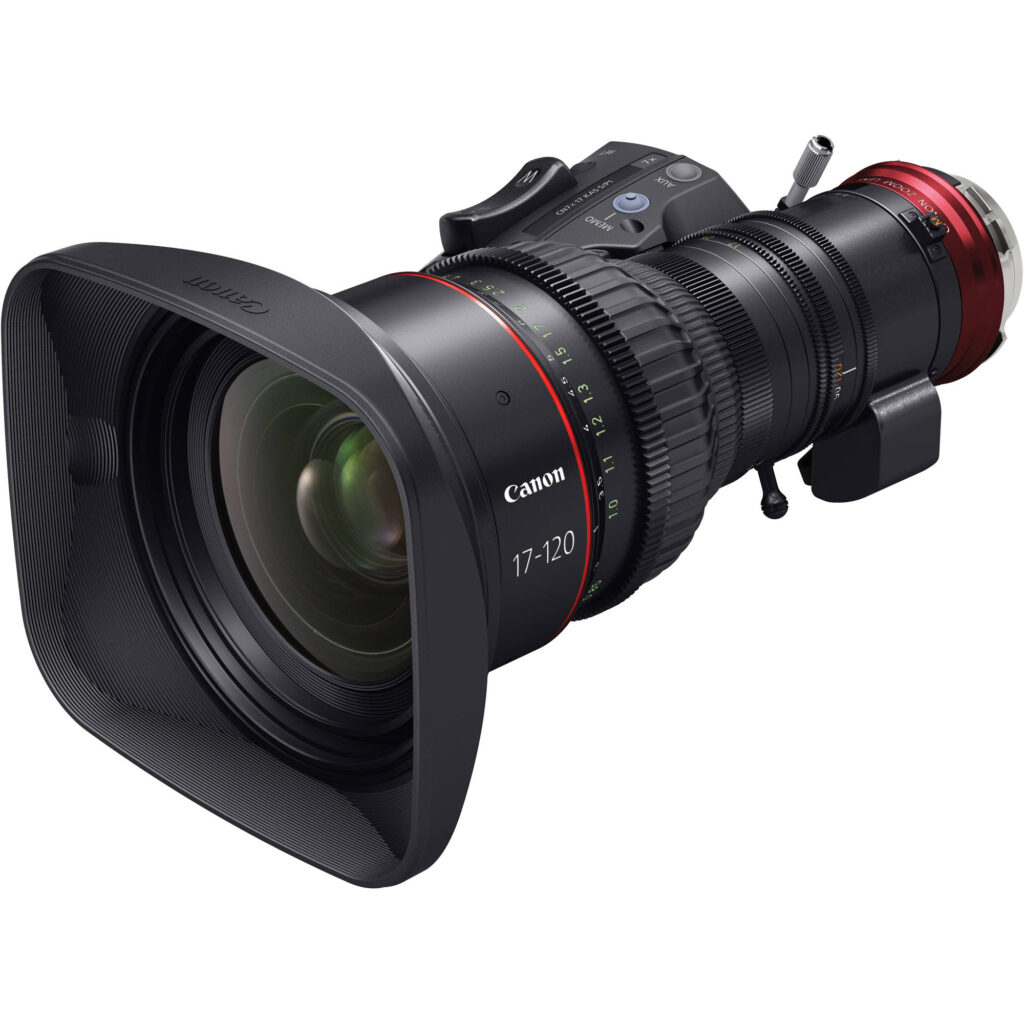 One of the main reasons I went to NAB this year was to see the new Canon Cine-Servo 17-120mm T2.95 EF lens. It solves a lot of problems for reality/documentary/unscripted shooters by offering an ENG-style servo control. But it also can work as a workhorse zoom lens for episodic/scripted cinema/TV. It also would allow you to only have to use one lens. And on a show where lens changes become impossible due to weather or time constraints due to reality or documentary content, it seem to be an elegant solution. It's priced reasonably (around 31K), but that is still expensive for owner/operators who are now getting by using Canon SLR lenses. It certainly could become a popular rental house item for reality TV shows shot on C300's and Sony F3's and other Super35mm size sensors.
http://www.usa.canon.com/cusa/support/professional/lenses/cinema_lenses/cine_servo_17_120mm_t2_95_ef
Aerial Copters/Drones/Quad-Copters
One of the biggest crowds was around the DJI booth. And for good reason. I think the era of the quad-copter has arrived. I imagine that most productions will have them on set soon for B-Roll purposes, if nothing else.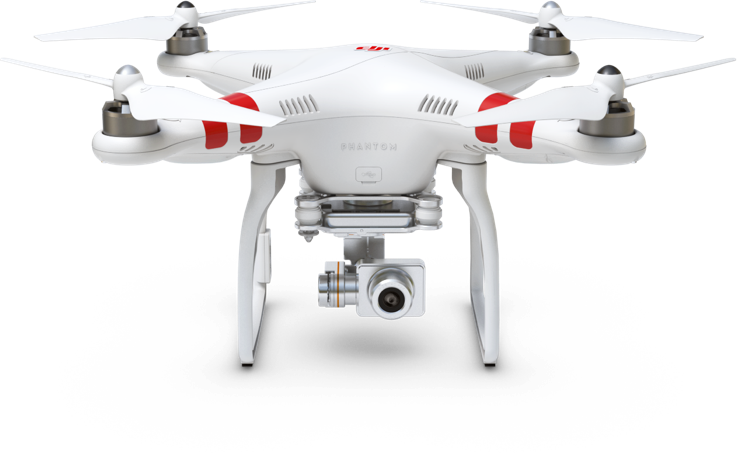 DJI's soon to be released (April 15, 2014) Phantom Vision 2+ is a quad-copter (4 propellers) that seems to solve many of those little issues that previous models had that I think kept a lot of people from buying a quad-copter. Billed as a "For Everyone" drone, the Vision 2+ includes an HD Camera (1080/30P or 720/60P) slightly smaller than a GoPro Hero 3+. The picture is sharp, with 3 exposure modes (although there is no manual exposure mode, which is a bit of a bummer). It also takes high-quality stills, including a burst mode, and even will shoot in DNG (an Adobe type of RAW mode). And you can live-monitor what the Vision 2+ sees via a Wi-Fi connection that will go very far thanks to a WiFi booster on the remote. (You do not need to have a WiFi network to fly the copter… It generates it for you). You use your iPhone or Android device to monitor your flight and you can start/stop recordings while in flight, or even change modes. For example, you might want to shoot 1080P, do a second pass at 720/60 for a slow-mo version, and then grab a still. You can do all of this without landing which saves a ton of time and battery power. You can also wirelessly download clips to your iPhone from the camera's microSD card and save them. This can be usefully if you want to quickly e-mail, post, or just check clips. Pretty cool.
Maybe more importantly, the camera has a 3-axis gyro stabilizer. So if your fly to the left, the copter will tilt slightly to the left. But the camera stays level! This is huge! This innovation is the breakthrough that we were waiting for, as it allows many more shot opportunities.
The Vision 2+ is controlled by GPS to aid in stabilization, and for safety purposes. When you let go of the controls, the quad-copter just hovers. It does not continue on the path that it was traveling. This is especially useful for rookie fliers, as the copter doesn't just sail away from you. It also allows a feature that is also a huge selling point — The "return to home" feature. If you copter looses signal (you fly too far away or a building gets in the way of your signal), the copter uses GPS to actually fly back to where it took off from. Pretty amazing. You really can't loose your quad-copter when pushing the distance limit, which is a huge stress-relief (and could save you thousands of dollars in lost drones!).
http://www.dji.com/product/phantom-2-vision-plus
Thanks for reading. Happy shooting!